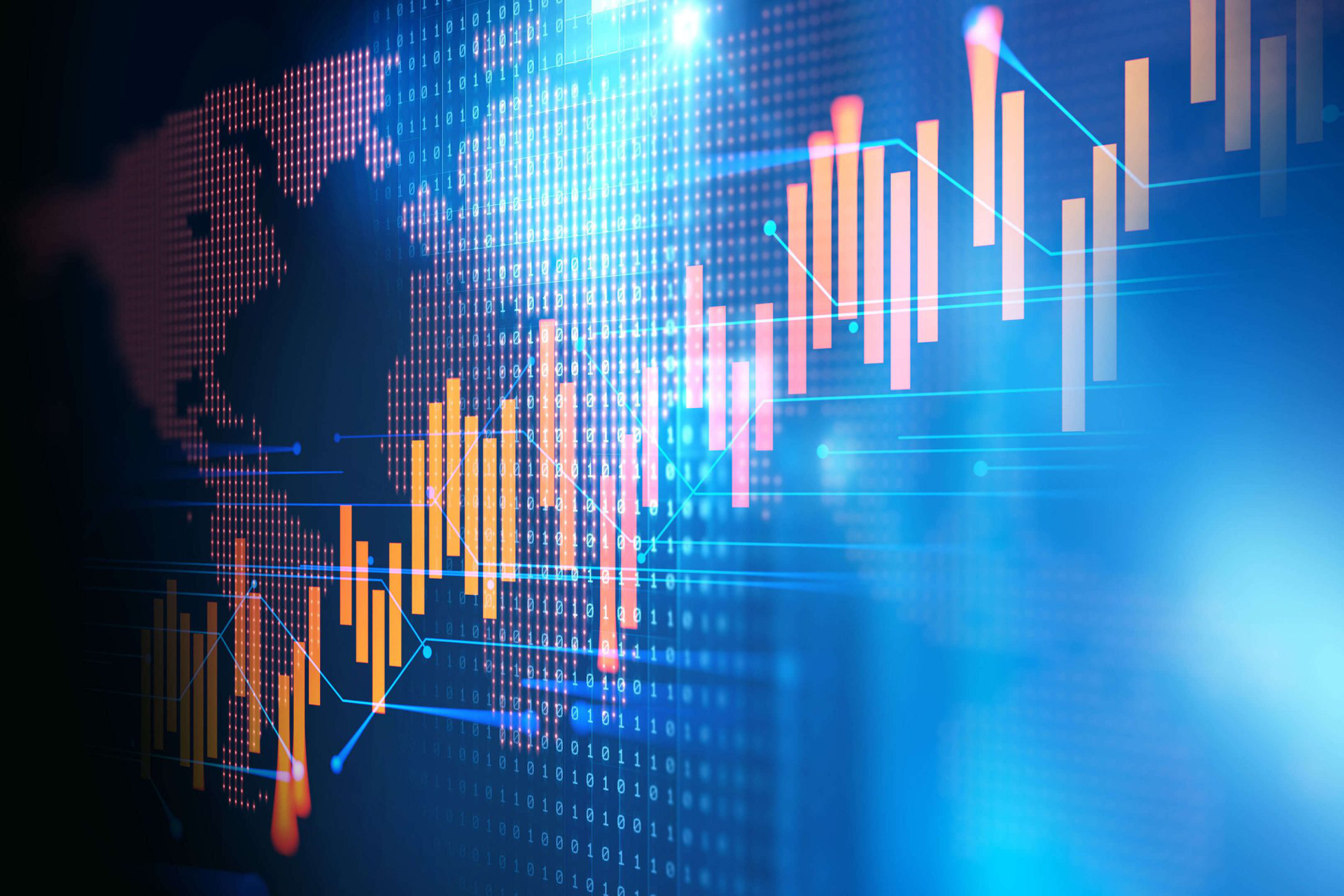 The first weekend of October saw the number of auctions decline significantly on the previous week (1215, down from 2,648), as is common on long weekends, caused by the AFL Public Holiday and the King's Birthday. Sydney recorded the most auctions of the capital cities, with 730 taking place, followed by Melbourne and Brisbane with 203 and 110 respectively. Adelaide and Canberra just missed out on triple digit figures, with 83 and 74 respectively, whilst just 13 and 2 auctions occurred in Perth and Tasmania respectively.
Whilst the number of auctions declined for the week, clearance rates remained strong at 70.3% across the combined capitals (up from 59.7% last year). This was driven by Adelaide, Sydney and Brisbane all recording above 70% clearance rates with 79.3%, 71.7% and 70.7% respectively. Melbourne and Canberra also had moderate clearance rates of 66.0% and 62.5% respectively.
The property market continued to grow yet again with a 0.8% rise for the month of September, taking quarterly growth to 2.2%. Adelaide experienced the largest monthly growth of 1.7%, followed by Brisbane and Perth with 1.3% each. Sydney, Melbourne, Canberra and Darwin all experienced growth with 1%, 0.3%, 0.2% and 0.1% respectively, whilst Hobart was the only capital city to fall in September with -0.6%.
Quarterly data is similar, again with Adelaide leading the way (4.3%), closely followed by Brisbane (3.9%), Perth (3.6%) and Sydney (2.5%). Melbourne and Darwin both increased 1.3% for the quarter, with Canberra at 0.4%. Again, Hobart is the only capital to not experience growth, falling by 0.2% for the quarter.
Whilst many economists predicted a softening in property prices in the later stages of 2023, dwelling values have remained strong. As we head into the spring and summer selling season, we may see supply increase slightly but the market remains extremely tight.
Clearance Rates & Auctions Week of the 3rd of October 2023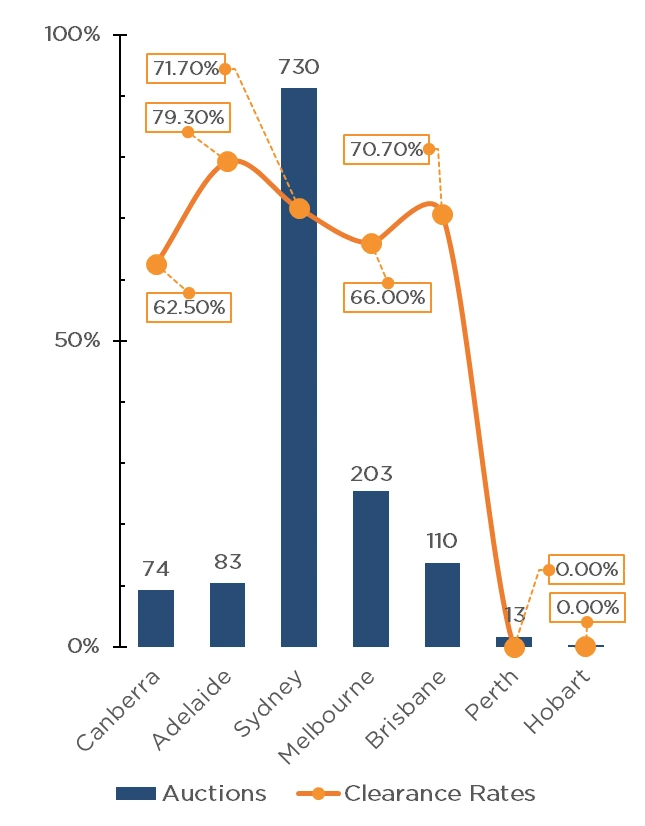 Property Values as of 2nd of October 2023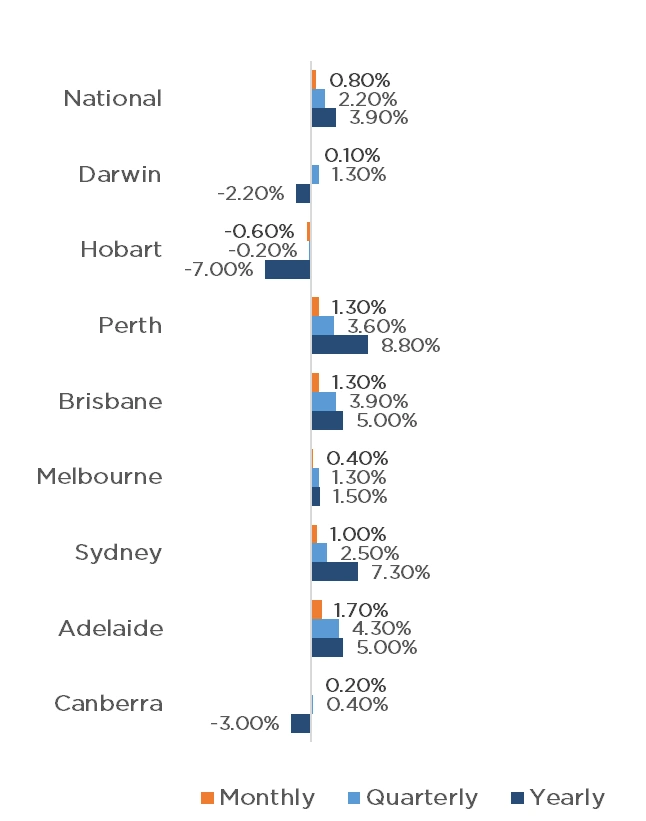 Median Dwelling Values as of 2nd of October 2023
Quick Insights
Higher Blocks Means Lower Costs
In defiance of its own planning rules and legislation a local council in Melbourne has intervened to approve another two extra storeys on an apartment building development. The move was done under pressure to triple the proportion of affordable housing the development might offer.
As the urgency of a tight rental and housing market continues to grow we may very well be seeing similar occurrences throughout the capitals as local councils realise they have a role to play.
Source: Australian Financial Review
Vacancy Latency
Vacancy rates have once again dipped below the threshold and rents are likely to rise once more in the next quarter.
Without more supply from inner city developers and less demand from migration and those who cannot afford to buy, the situation will only continue. A suburb of particular has been Ryde, in New South Wales which has recorded a year-to-date rise of 17% in rents.
Source: Australian Financial Review
Develop or Sell
Dan Andrews stepped down as Victorian Premier last month and his replacement is keen to make a name for herself.
Jacinta Allan's government has now widened the vacant land tax to include areas outside Melbourne and long-abandoned plots in the inner city.
The tax now applies to residential properties which are unoccupied for more than six months a year in the hope that homeowners will either develop the land or sell to someone who will.
Source: Australian Financial Review
Author: Filippo Sciacca, Director - Investor Relations, Asset Management and Compliance